Coloured Dipping Powders
Nail Dipping System
Coloured Dipping Powders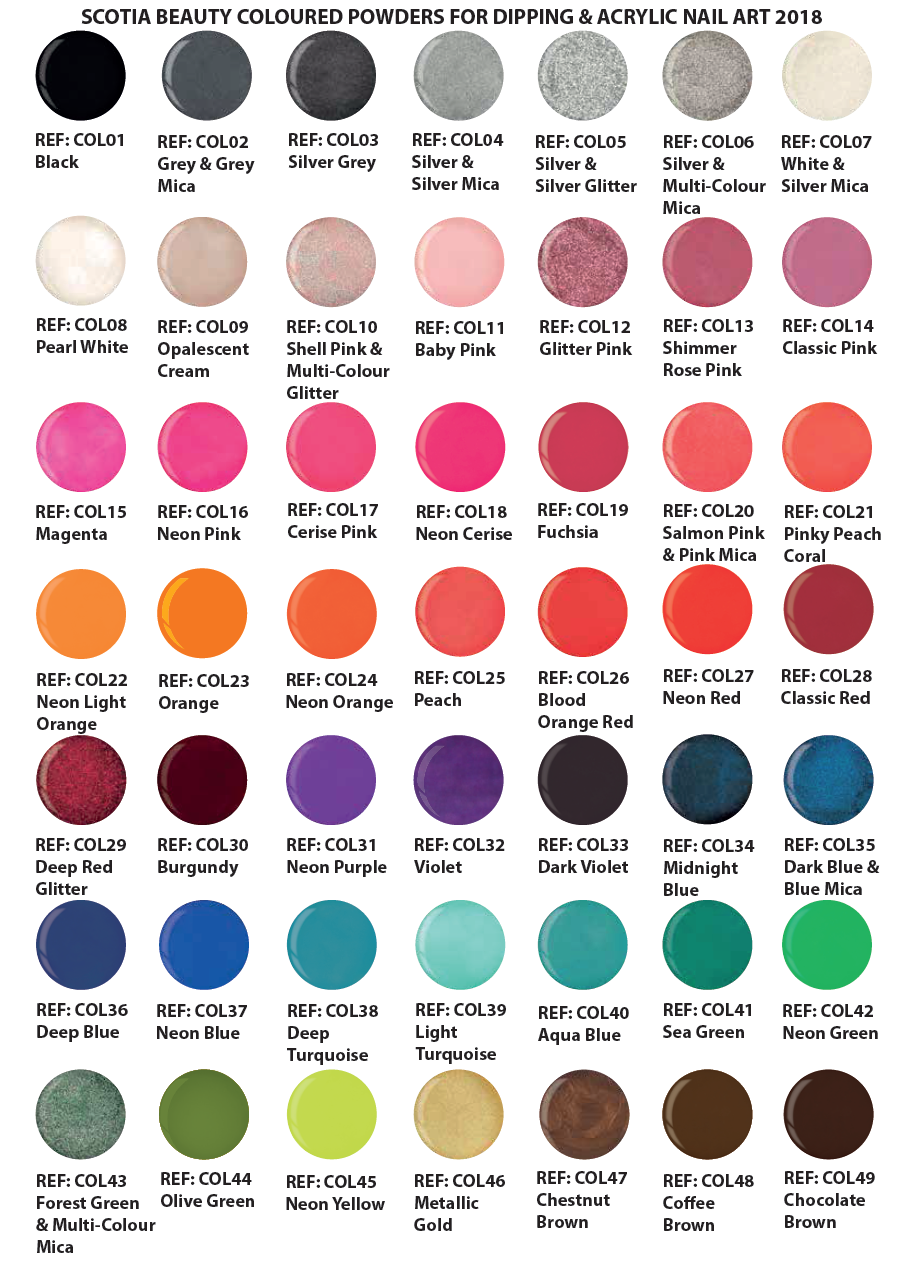 More colours available now - see our full list of colours.
Beautiful coloured dipping powders in a wide range from classic traditional colours to neons to those with glitter and mica for creating stunning coloured nails
These powders are designed for use in conjunction with our dipping resins and activators and allow for quick and easy application resulting in a contemporary and professional finish
Available ready filled into high quality clear jars with gloss black or white lids in 15 g, 45 g or 150 g sizes or in bulk 500 g containers. Other sizes and packaging available on request
Please Note: Colours viewed on screen or printed may differ slightly from actual product colours depending on type of screen and/or printer used. The chart above is meant as a colour guide only as we cannot guarantee a 100% reliable reproduction of the actual product colours here.